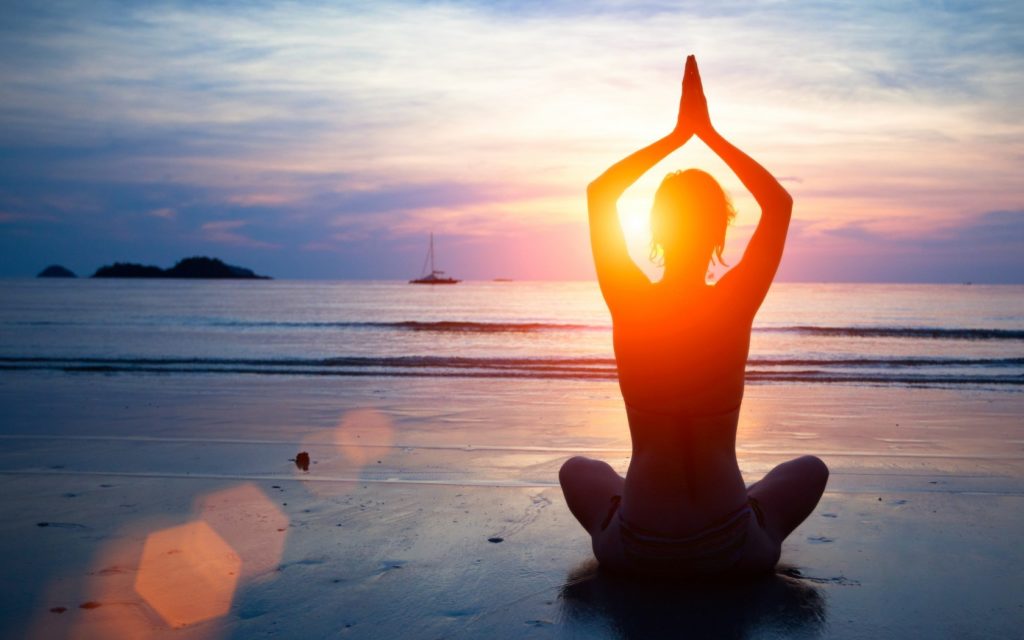 Rio is a city with many outdoor spaces where many yoga practitioners find themselves.
Indeed, in Rio, yoga is a very popular activity that attracts many cariocas (people of Rio) but also many tourists.
Most yoga classes take place outside, on the beach and in the different parks of the city.
Most often these yoga classes are free and everyone can participate.
The most popular places to practice outdoor yoga are at Flamengo Park, Lagoa (the lake) or Ipanema Beach.
Rio est une ville pourvue de nombreux espaces extérieurs ou se retrouvent de nombreux pratiquants de yoga.
En effet, à Rio, le yoga est une activité très populaire qui touche beaucoup de cariocas (habitants de Rio) mais également beaucoup de touristes.
La plupart des cours de yoga se déroulent a l'extérieur, sur la plage, mais encore dans les différents parcs de la ville.
Le plus souvent ces cours de yoga sont gratuits, tout le monde peut y participer.
Les endroits les plus populaires pour pratiquer le yoga en plein air se trouvent au parc Flamengo, à Lagoa (le lac) ou sur la plage d'Ipanema.