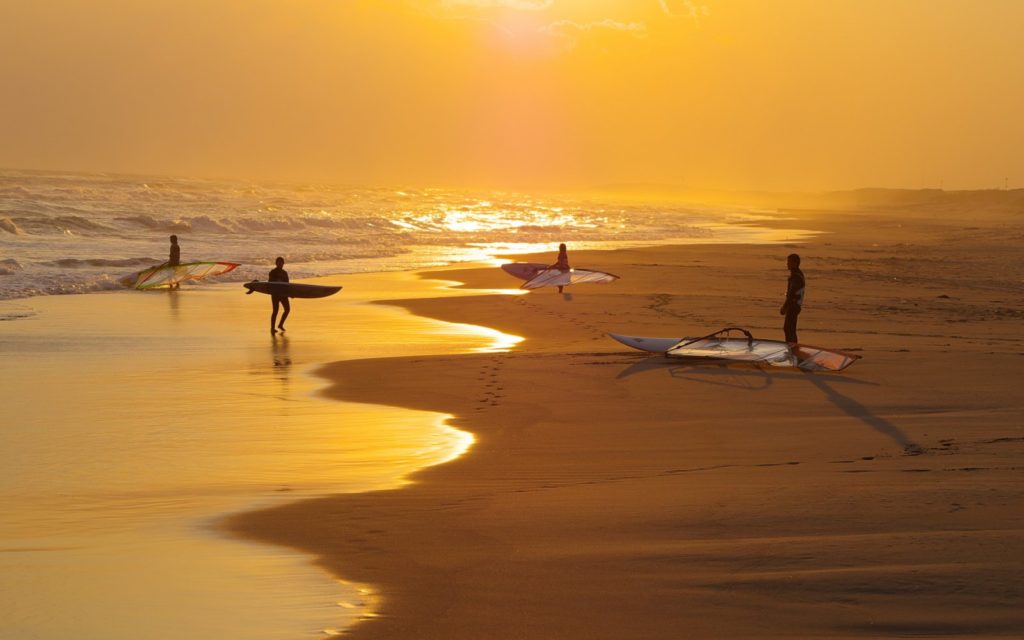 With its paradisiacal beaches and its very pleasant weather, rio is one of the most beautiful surf spots in the world.
Whether you are a beginner, intermediate or expert, a beach in Rio will perfectly match the expectations of your level of practice.
For beginners, the beaches on the outskirts of the city center, with small waves, you will dive into the world of surfing and relaxation. The practice of paddle is very developed on the beaches of Ipanema or Copacabana for example.
For intermediaries the beaches of Sao Conrado will help you to progress with many variations of intensity of the waves.
Finally for the experts, the beaches of Rio West will give you a hard time with their big rolls. We will find the beach of Prainha and the beach of Perigoso for example.
Avec ses plages paradisiaques et sa météo très agréable, rio figure parmi les plus beaux spots de surf du monde.
Que vous soyez debutant, intermédiaire ou expert, une plage de Rio correspondra parfaitement aux attentes de votre niveau de pratique.
Pour les debutants, les plages aux abords du centre ville, dotées de petites vagues, vous plongerons dans l'univers du surf et de la detente. La pratique du paddle est très développée sur les plages d'Ipanema ou de Copacabana par exemple.
Pour les intermédiaires les plages de Sao Conrado vous aideront a progresser avec de nombreuses variations d'intensité des vagues.
Enfin pour les experts, les plages de Rio Ouest vous donnerons du fil a retordre avec leur grands rouleaux. Nous allons retrouver la plage de Prainha ainsi que la plage de Perigoso par exemple.